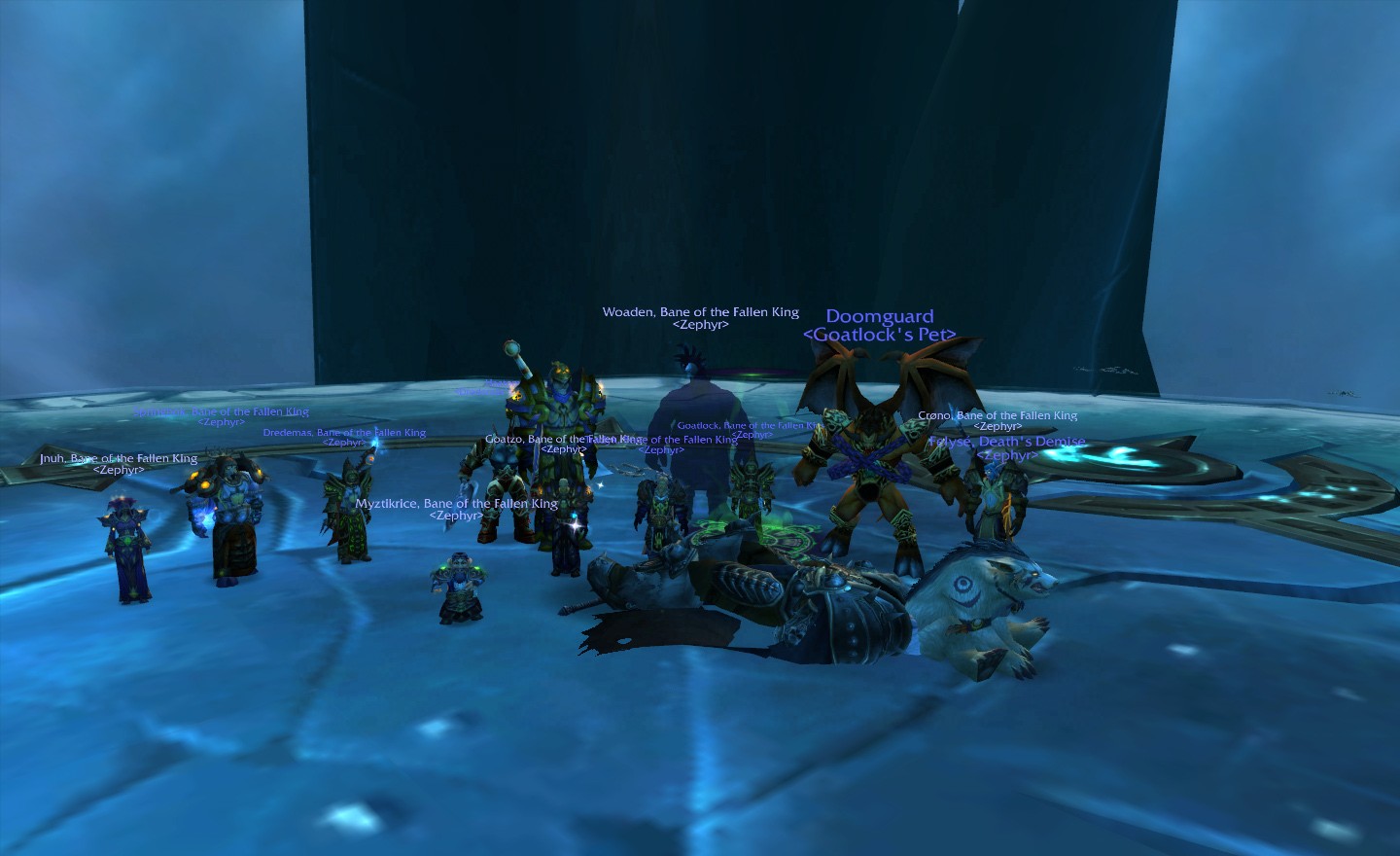 In the words of Woaden:
"YAAAAAAAAAAAAAAA FUCK YAAAAAAAAAAAAAAAA [Hulk transformation noise]. IT FEELS SOOOOOO GOOOOOOOOOOOOOODDDDDDDD."
You do realize there is a 5% chance you will give yourself a stroke every time you yell like that?
And yet, I find myself in agreement, and partially deaf.
It took quite a bit of logistical as well as strategic work to make this happen, as this encounter calls for very specific group compositions - but when it was all said and done, this was very rewarding. This is definitely in my top 5 favorite first kills of WotlK, and I think just about everyone in our kill group would agree.
This is also quite possibly the final hardcore 10man we will ever have to do. Although 10mans have been interesting, the Cataclysm changes are certainly for the best. Thank you Blizzard, for putting 10mans and 25mans on the same cooldown.
We are still recruiting a select few players for our LK25 HM kill, which will hopefully be done within a few weeks.
_________________